» News Search

» Quick Search

» Services
»Home »Current Reports/Analysis

Oil, Gas and Petrochemical Current Reports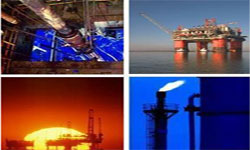 Shale gas and tight oil research paper (Report)
Tuesday, October 21, 2014
The shale revolution quietly began over a decade ago as high natural gas prices encouraged entrepreneurs in the upstream oil and gas sector to experiment with new techniques to extract hydrocarbons from resources long known to be trapped in very tight, ultra-low permeability shale formations ...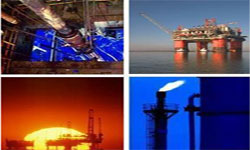 Identical terms for Iran domestic and int'l contracts (Report) (S)
Tuesday, October 14, 2014 (IranOilGas.com)
... According to this code of practice, identical terms have been considered for both domestic and international contracts of the oil ministry and the payments to Iranian companies will be ...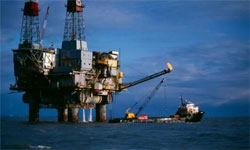 Iran crude oil from ENI point of view (Report) (S)
Wednesday, October 08, 2014 (IranOilGas.com)
In its annual report, Iran has been ranked fourth by ENI Oil & Gas in terms of proved crude oil reserves in the world with 9.5% shares while Venezuela ...



Iran natural gas from ENI point of view (Report) (S)
Wednesday, October 08, 2014 (IranOilGas.com)
In its annual report, published in September 2014, ENI has placed Iran second after Russia in terms of natural gas reserves ...



How can Iran petchem attract investors? (Analysis) (S)
Monday, October 06, 2014 (IranOilGas.com)
As a developing industry, Iran Petrochemical Industry needs to absorb both domestic and foreign investments. In order to do so, particular principles should be observed ...



Inherent ambiguities of 'Siraf Refining' project: (Analysis) (S)
Wednesday, October 01, 2014 (IranOilGas.com)
... the experts in refining industry cast doubt on the economic returns of this project- both for investors and national economy, and raise questions, the reply to which can clarify ...



Challenges & opportunities of Turkmenistan market for Iranian firms (Report) (S)
Saturday, September 13, 2014 (IranOilGas.com)
Last month, an exhibition was held in Turkmenistan attended by Iranian firms - especially in oil and gas field. Visiting this exhibition, Turkmenistan president called Iran ...



Vulnerability assessment of Iran policies in downstream petchem (Analysis) (S)
Wednesday, September 10, 2014 (IranOilGas.com)
Iran downstream petrochemical industries are currently active at a 40% nominal capacity on average. In recent years, there has been news on losing a great number ...



Typical challenges of Iran refining industry (Analysis) (S)
Saturday, August 30, 2014 (IranOilGas.com)
After the privatization wave, expansion of crude oil refining capacities in Iran started to face numerous challenges and obstacles on the way. In order to overcome these challenges...



Oil and gas companies shift attention from Mideast (Analysis)
Monday, August 18, 2014
Following four decades of war, sanctions, nationalization and unrest, oil and gas producers are gradually adjusting to rely less on the Middle East ...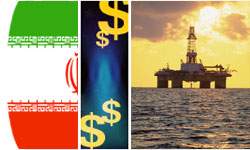 Iran challenges in attracting foreign investment (Report) (S)
Wednesday, August 06, 2014 (IranOilGas.com)
... head of 'Iranian & Foreign Joint-Venture Investments Association' (IFJIA) talked of the foreign investment status in Iran and its challenges ...



Emergence of Iranian-Turkish energy partnership (Analysis)
Sunday, July 20, 2014
... growing energy cooperation between Iran and Turkey will 1) allow Tehran to leverage its energy resources, 2) permit Ankara to maintain its economic growth, and 3) enhance European energy security ...



Iran NITC still to overcome obstacles under sanctions (Report)
Wednesday, July 16, 2014
Iran's main oil tanker firm NITC will struggle for some time to call at European ports, get foreign insurance and overcome obstacles under western sanctions, even after a top court has annulled its blacklisted status in the European Union ...



Iraq's oil industry caught in the crossfire (Analysis)
Monday, July 07, 2014
While the mayhem and political impasse go on in Iraq, it is not possible to underestimate the impact on the domestic market and crude oil prices in the world ...



A glance at Oman oil and gas upstream in 2013 (Report)
Monday, June 30, 2014
The hydrocarbon sector of Oman remains the dominant economic sector accounting for 49.7 per cent of the nominal GDP in 2013 when it was 51.6 in 2012 ...